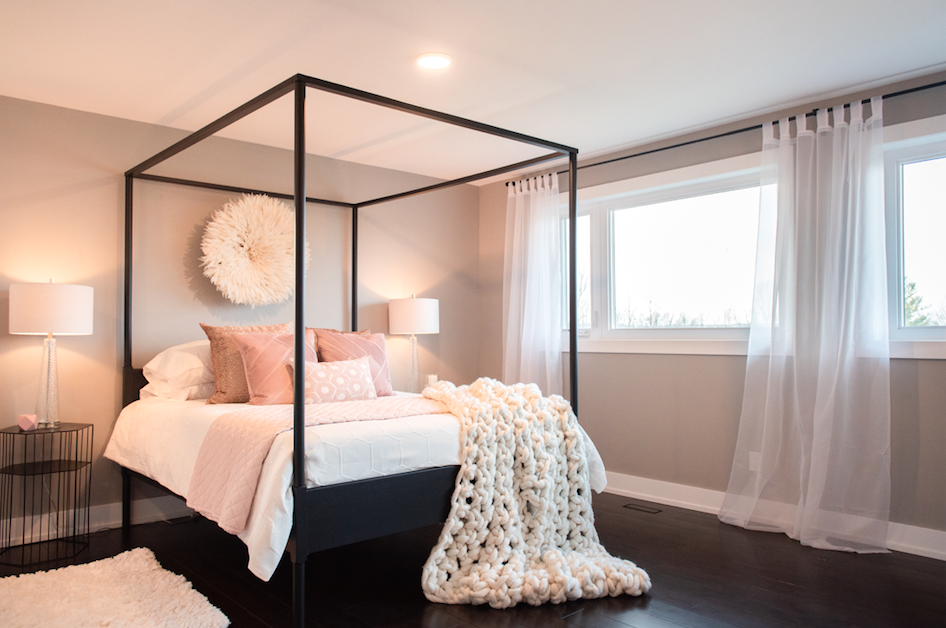 Fall Back In Love (With Your Home)
Every home feels magical when you first move in – full of possibility and hope. But over time, even that accent wall that you swore you'd love forever can feel stale. Before you start to dream of burning it down to start fresh, let's explore some ways to bring back that spark.
1. Updating The Garden
Your outside space can be just as important as your indoor space. Let in some fresh air, and give it some tenderness. Maybe explore timing your flowerbeds, for three seasons of blooms. Or adding in a new seating area, to give yourself a little oasis. Something as small as new planters can change the entire feel of a space.
2. A Fresh Coat of Paint
Like everything else, paint ages. That red accent wall might start feeling dated, or maybe your once white walls have turned a bit greige. A new coat of paint, even if it's the same colour, can make an entire room feel fresh again. A modern pop of colour or feature wall of print can add a new dimension in your living space and well as get you excited to walk around your house again.
Not willing to tarp the furniture? Explore the outside of your house! A new front door colour can give you a daily lift, or paint the trim for a subtle but impactful improvement.
3. Add Lighting
Lighting can make or break a space. It can make a small room look bigger or shift the winter doldrums away. Best of all, changing your lighting can be affordable on any budget. From sleek and modern, to cozy and inviting – new lighting fixtures can set the mood for your home.
4. Change your flooring
The answer might be right under your feet! Colour, material, even the firmness of your flooring are critical factors in any room. Consider ripping up old carpet and adding in new laminate, vinyl or hardwood floors. Or maybe heated flooring would make getting out of bed that much nicer? Even layering rugs can dramatically transform your space.
You spend the majority of your time in your space, and it's easy to grow tired of the details you once loved. Changing even the smallest features can help give you a new perspective, and we'd love to work with you to ensure your home is where your heart is.